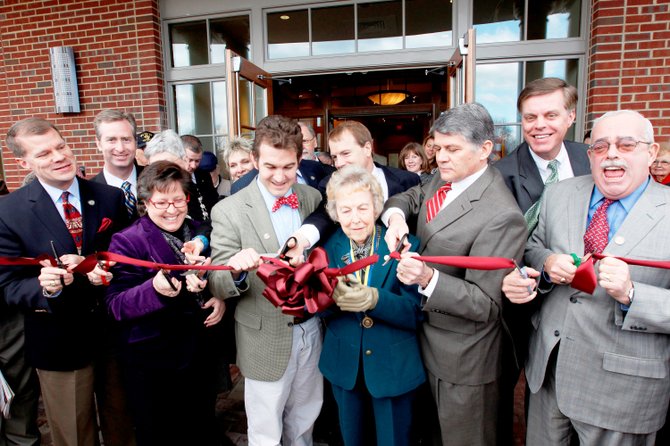 Geraldine Sherwood was surrounded by dignitaries during the ribbon-cutting ceremony at the grand opening celebration of the Stacy C. Sherwood Center in February 2011.
Stories this photo appears in:

Avid arts supporter, community center visionary, died Aug. 5.
Geraldine Estep Sherwood, a longtime city resident and avid supporter of the arts, died Aug. 5 in Fairfax, leaving a legacy as the visionary behind the Stacy C. Sherwood Center. Mrs. Sherwood donated $5 million for the construction of the state-of-the-art facility. Opened in 2011, the center was named in honor of her husband, who served as a member of the Town of Fairfax Council (1956-60) and City of Fairfax City Council (1960-64) and who died in 2002.