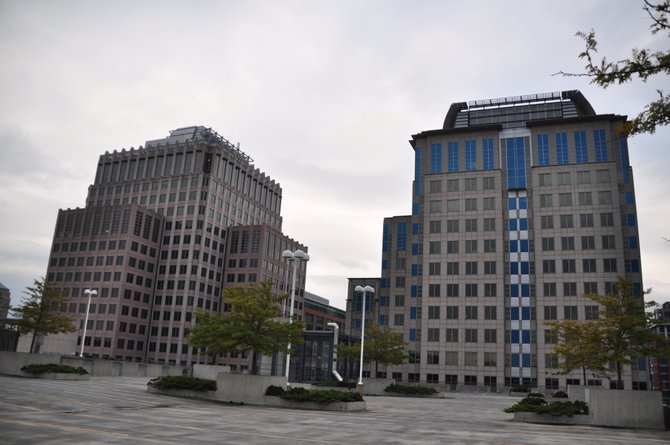 Two buildings on Freedom Drive in Reston Town Center that will serve as the headquarters of Leidos, which is a second company created by a split in SAIC.
Stories this photo appears in:

SAIC to split into two parts, second part will move to Reston Town Center.
SAIC, one of the largest employers in Northern Virginia, has announced that they will locate the headquarters for Leidos in Reston Town Center. Leidos is the to-be-formed new company that handles national security, health and engineering solutions.