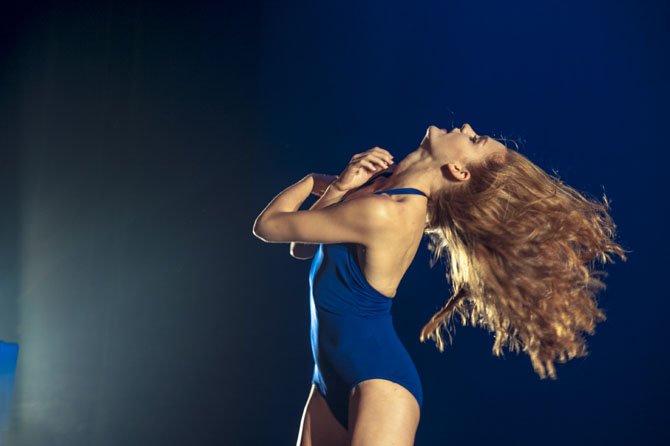 Bronwyn Updike, B.F.A. Dance Major
Stories this photo appears in:

The now and the future of dance comes to Mason.
The dancers are coming! The dancers are coming! The Winter Olympics isn't the only venue to see agility, power, speed, strength and beauty. And you won't need to know the difference between a double Lutz and a triple axel. Soon Fairfax County will be welcoming five hundred of another type of athletes: 500 dancers from dozens of colleges and universities showcasing and competing with dreams of appearing at the Kennedy Center this May. It is the American College Dance Festival with a grand opening by the famed Joffrey Ballet. "We are very excited to be hosting this year's mid-Atlantic festival and opening our beautiful facilities to our talented guests," said Susan Shields, professor, Mason School of Dance. "At Mason, the arts are highly valued throughout the campus and the curriculum."