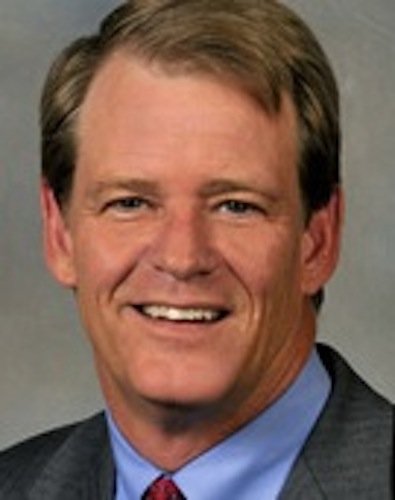 Kerry Donley
Stories this photo appears in:
Kerry Donely and Vice Mayor Allison Silberberg consider primary challenges.
Alexandria Mayor Bill Euille's poor performance in the congressional primary to replace retiring U.S. Rep. Jim Moran (D-8) is calling into question his ability to lead the city, opening the door to talk about former Mayor Kerry Donley challenging Euille in next year's Democratic primary. That possibility has encouraged talk about Vice Mayor Allison Silberberg possibly entering the race as a candidate who would oppose the kind of large-scale development that Euille and Donley both support.

Mayor headed to Richmond this week to interview for two positions.
Alexandria Mayor Bill Euille may be joining the new administration of Democratic Governor-elect Terry McAuliffe in the next few weeks, leaving the city of Alexandria and opening the door to a special election for mayor early next year.