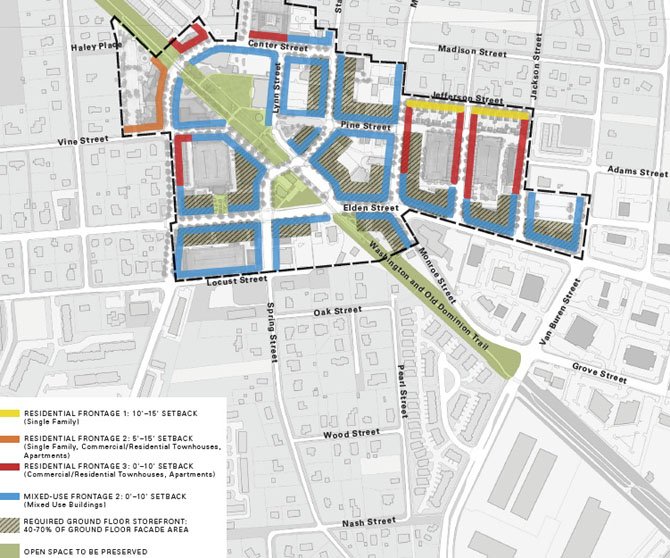 A plan for the frontages of Herndon's downtown redevelopment, as set forth by the pattern book approved by the Town Council Jan. 29.
Stories this photo appears in:

Pattern book lays out principles for downtown design principles.
The Herndon Town Council unanimously passed a vision for principles of downtown redevelopment at their Tuesday, Jan. 29, meeting. The "pattern book," as it's known, lays out guidelines for building design and frontage for downtown.