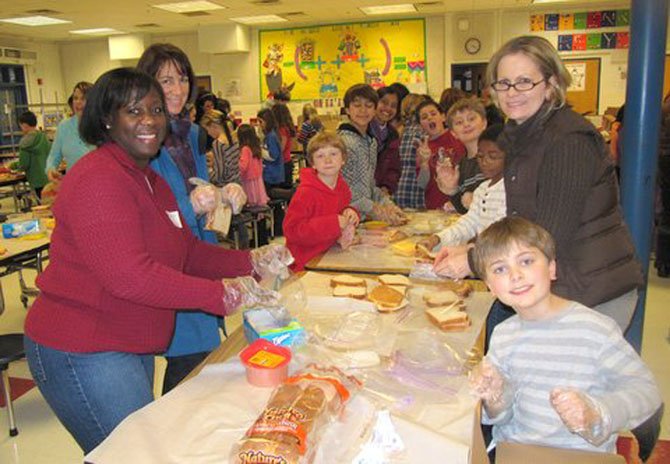 Churchill Road students and parents made sandwiches for Martha's Table, a non-profit organization which serves food to those in need. Pictured from left are Kelly Khan, Lauri Dacey, Barney Smithers, James Murray, Mariano Olsen-Fappiano, Ethan Carlisle, Jackson Khan, Laura Carlisle and Luke Carlisle.
Stories this photo appears in:

In late January, Churchill Road second and fifth graders, as well as some siblings and parents, held the second sandwich-making event of the year for Martha's Table, a Washington, D.C.,-based organized which helps feed the homeless.