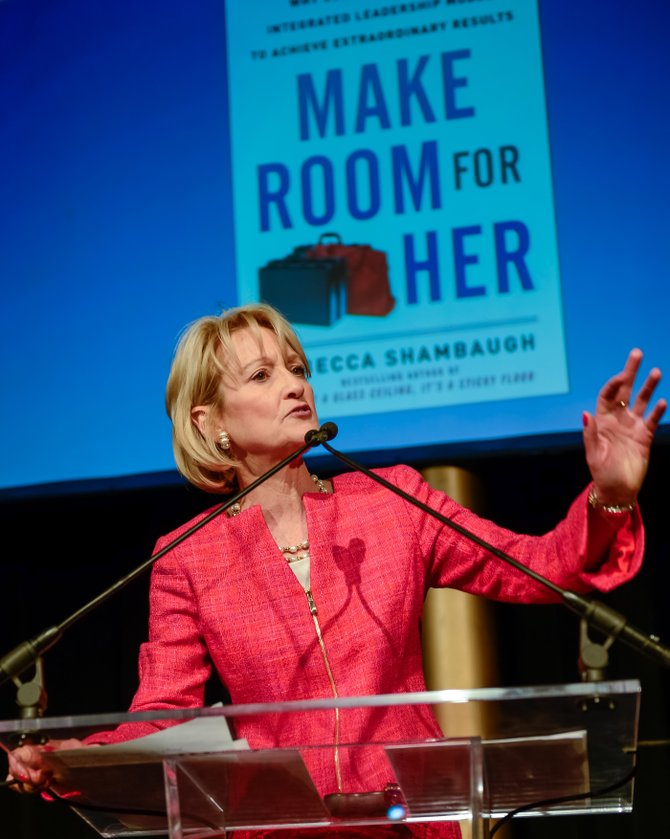 McLean author and leadership consultant Rebecca Shambaugh introduces her new book, "MAKE ROOM FOR HER: Why Companies Need an Integrated Leadership Model to Achieve Extraordinary Results" at the John F. Kennedy Center for the Performing Arts in Washington, D.C.
Stories this photo appears in:
Rebecca Shambaugh shows how organizations can harness the collective strengths of both men and women to create stronger businesses.
Try functioning without half of your brain. You might not be able to remember anything. You might not be able to drive. You might not be able to walk or talk. Now imagine a business that operates using only half its brainpower. It's destined to fail.