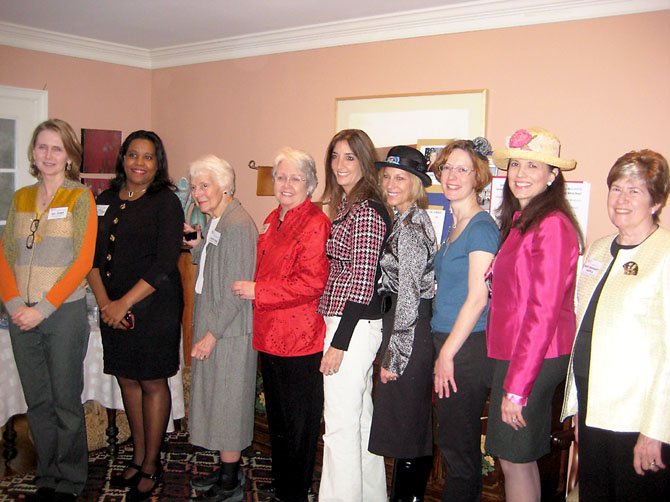 From left, school board member Pat Hynes; Del. Charniele Herring; former State Senator Patsy Ticer; former Board of Supervisors Chair Kate Hanley; Del. Eileen Filler-Corn; Virginia Million Mom March Chair Martina Leinz; Fairfax County Democratic Committee Vice Chair South Ruth Miller; school board member Tammy Kaufax, former State Senator Mary Margaret Whipple.
Stories this photo appears in:

DWC celebrates eighth anniversary in style.
Fine millinery was on full display as the Democratic Women of Clifton gathered on Sunday, Feb. 10, to celebrate its eighth anniversary in style. The theme of this year's party was "Hats Off to Democratic Women!" and members complied by donning an assortment of colorful chapeaus—from the classic fedora, brim snapped and businesslike, to the romantic cloche and the whimsical Victorian.