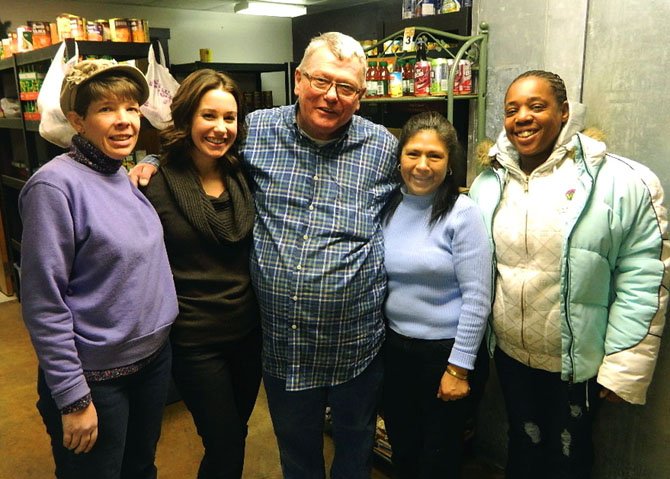 Sarah Heckman, second from left, takes a break with her pantry volunteers Karen Johnson, Bill Walters, Mena and Nichola Carter.
Stories this photo appears in:

"Provide!" prays Sarah Heckman.
One of these chilly mornings you might spot her cycling furiously on the George Washington bike path, flying along like a comet. If you wave, she'll dazzle you with a smile and wave back.