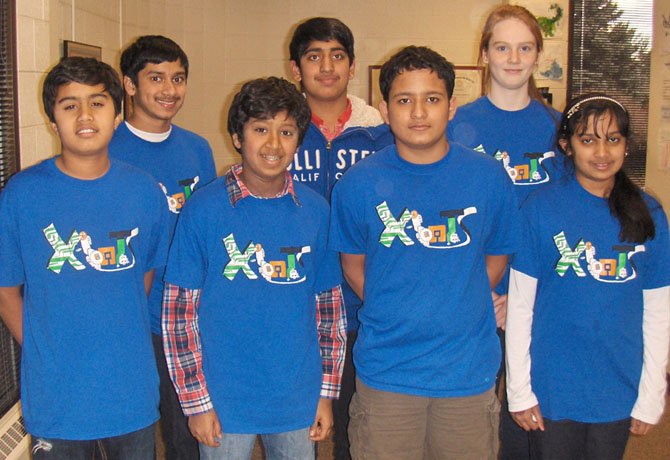 Back row, from left, are X-BOTS team members Nikhil Chintada, Satish Venkatesan and Sarah Maxseiner; and (front row, from left) Ahan Shah, Sidharth Rampally, Rishabh Venketesh and Anoushka Chintada.
Stories this photo appears in:

Rocky Run X-BOTS team vies for innovation award.
A team of students mainly from Rocky Run Middle School is vying for an award for an app it created to help senior citizens. And area residents can help the students win by voting for their creation.