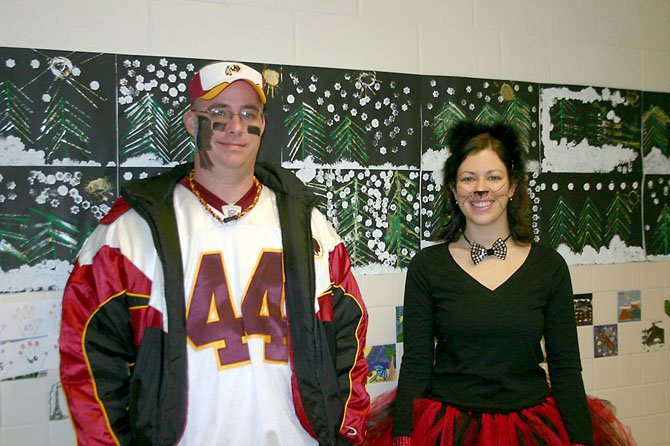 Fairview Elementary P.E. Teachers Fred Pechin and Kendra Roland dress up after students collect 5,671 Box Tops during contest.
Stories this photo appears in:
Fairview Elementary School No. 1 in area in collecting Box Tops.
Since the beginning of the school year, Fairview Elementary School students have collected more than 25,000 Box Tops, which equates to $2,500 cash for the school and school programs. As of their recent contest, which ended Jan. 31, Fairview moved into first place out of 1,069 schools in a 25 mile radius and into eighth place out of 2,197 schools in a 50 mile radius, according to the Box Tops for Education website. The school is 13th in Virginia, and 778th out of 89,127 schools enrolled in the program across the nation.