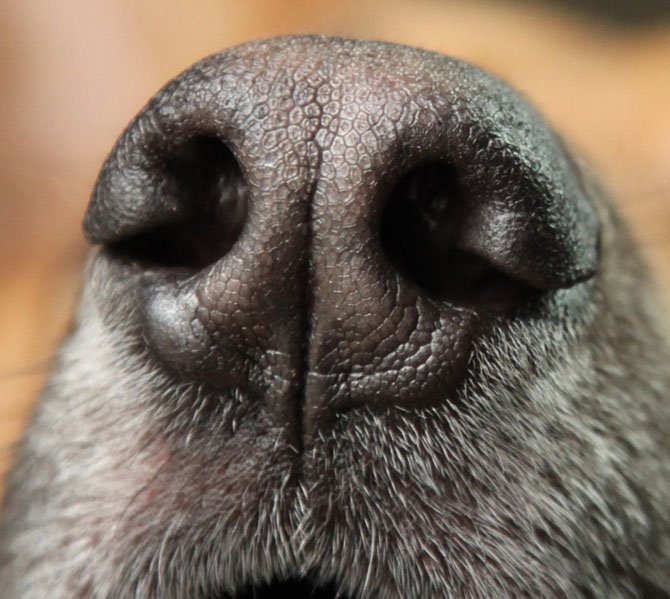 The dog's nose is made of three layers of cells, the outer called the stratum corneum (horny layer). The grooves or textured appearance on the surface is unique to every animal, like fingerprints on humans. Nose prints are being used today to identify dogs. You can take a nose print of your dog by drying it first then coating the nose with food color, (not ink, please), and pressing it (sides also) with soft paper.
Stories this photo appears in:

The other day I watched my canine companion, Zina, put her nose to the breeze and then bury it deep in the grass near the pasture fence. Her excitement reminded me of the days when my German Shepherds were able to roam freely in the fields before the housing development set in. Their nose-down, tail up odyssey fulfilled every scent-driven need in their bodies.