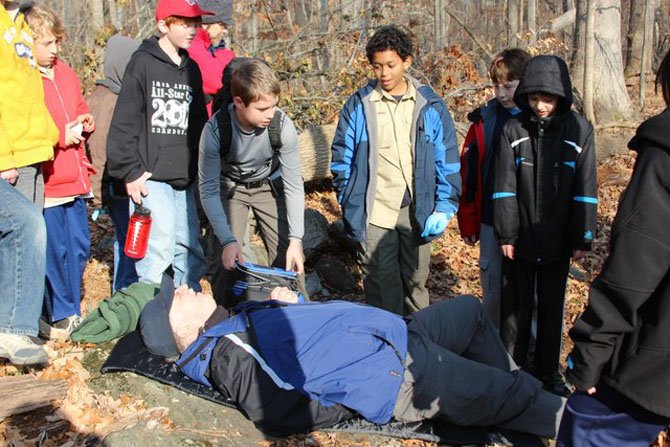 Scouts assist an "injured man" on the path.
Stories this photo appears in:

A group of Venture scouts carry a stretcher past a group of Webelos. As the stretcher passes, the Webelos watch the scouts of the Cobras Patrol demonstrate how to treat a puncture wound. This is Disaster Day (or D-Day, if you really want to call it that).