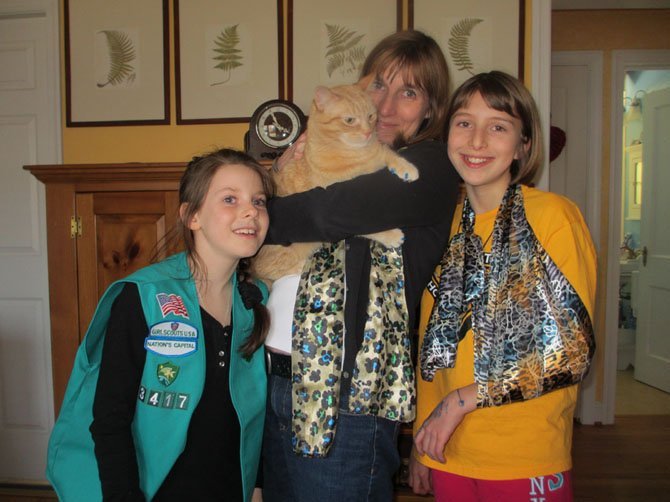 Preschool teacher Terry Ayotte with daughters Tallie and Amelia Uman and two-and-a-half-year-old family pet Sandy Neck, Vienna.
Stories this photo appears in:
Local pet parents share stories of their special family members.
Animals, from dogs and cats to chickens, rabbits and hamsters, come into the lives of humans and complete the family circle. Proud parents that they are, local residents described the attributes of their family's pets.