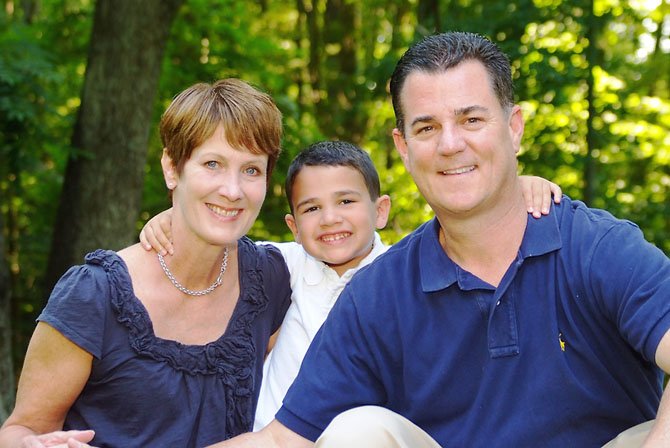 Del. Dave Albo (R-42), with wife Rita and 7-year-old son, was first elected to the Virginia House of Delegates in 1994. He is the most senior Northern Virginia majority party delegate in the state legislature. He grew up in West Springfield and attended Fairfax County Public Schools (Rolling Valley Elementary and West Springfield High School). Prior to being elected to the House of Delegates in 1993, he served as president of the West Springfield Civic Association, prosecutor for the City of Fairfax and a guardian for Abused and Neglected Children. Albo is presently chairman of the House Courts of Justice Committee.

Stories this photo appears in:
We asked local movers and shakers to tell us what headlines they'd like to see in the New Year, what issues will dominate the political agenda, what their New Year's resolutions are, and their Express Lane experiences. If our prognosticators are correct, the top three issues that dominated the headlines last year will again dominate this year. In order of priority: transportation, transportation and transportation.