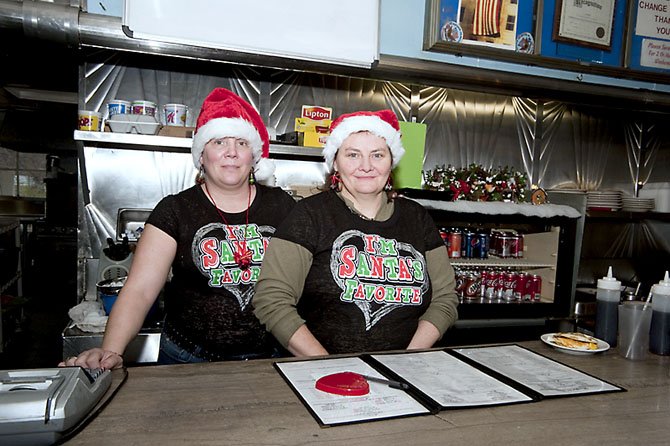 Wait staff and cooks, from left, Barbara "Barbie" Gollick and Angie Brosen, display one of the several holiday t-shirts for the 29 Diner and their Santa hats.
Stories this photo appears in:
Visiting 29 Diner in Fairfax.
Growing up in Northern New Jersey in the 60s and 70s where diners ruled magnificently, it was a real treat when my husband Jan urged me to visit the 29 Diner located conveniently on Route 29 (Lee Highway) and Route 123 in Fairfax. Whenever we are on the road, we prefer diners to fast food restaurants, and this one was no exception.