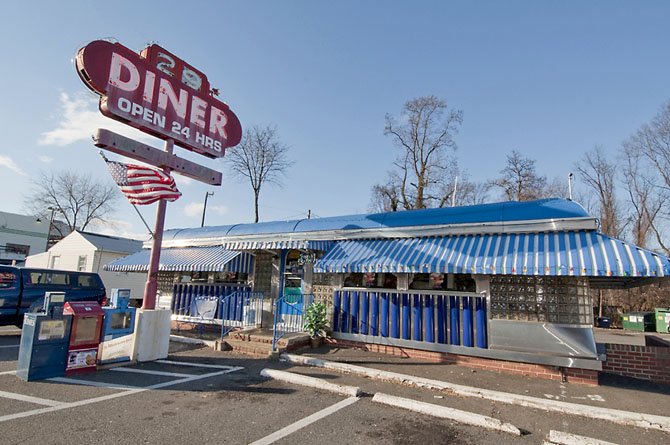 View of the 29 Diner. This Moderne streamline style building with Art Deco elements has carried on since 1947. The 29 Diner has been on the National Register of Historic Places since 1992.

Stories this photo appears in:
Visiting 29 Diner in Fairfax.
Growing up in Northern New Jersey in the 60s and 70s where diners ruled magnificently, it was a real treat when my husband Jan urged me to visit the 29 Diner located conveniently on Route 29 (Lee Highway) and Route 123 in Fairfax. Whenever we are on the road, we prefer diners to fast food restaurants, and this one was no exception.