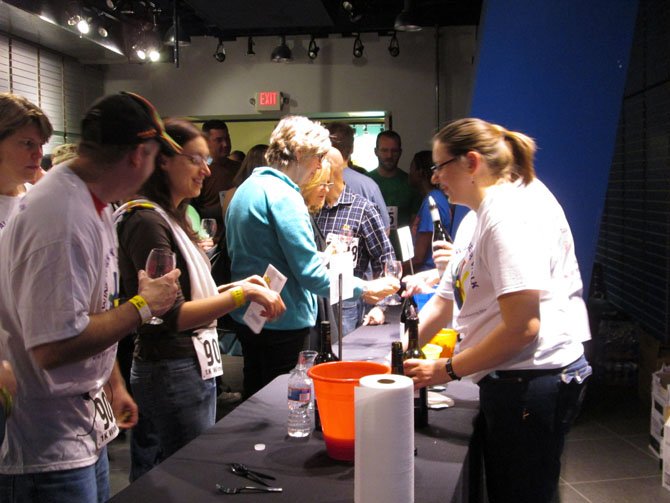 At the wine station sponsored by King Street Blues, participants were offered samples of five different wines, including selections from Kim Crawford (pinot grigio and chardonnay), Drylands Estate, Nobilio and Thorn Clark "Terre Barossa." Wine pourers watched carefully to ensure that sample tickets were deposited into yellow plastic buckets before serving up samples of wine.
Stories this photo appears in:
The Washington Wine Academy and Crystal City Business Improvement District teamed up for the third annual 1K Wine Walk Saturday and Sunday. Nearly 1,800 people from around the area spent an afternoon sampling wine varieties from around the world, including Germany, France, Australia and some domestic vineyards.