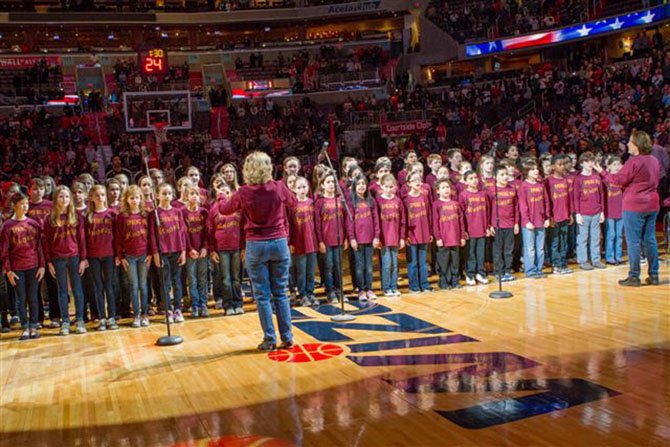 Chorus Directors Deborah Rudd and Marilyn Harwood during the Jan. 12 performance at the opening of the Wizards basketball game (vs. the Atlanta Hawks). The 70-member chorus filled the 20,000-seat arena with the sweet sounds of the National Anthem.
Stories this photo appears in:

Spring Hill Elementary Chorus sang the National Anthem for the Wizards' basketball game at the Verizon Center.