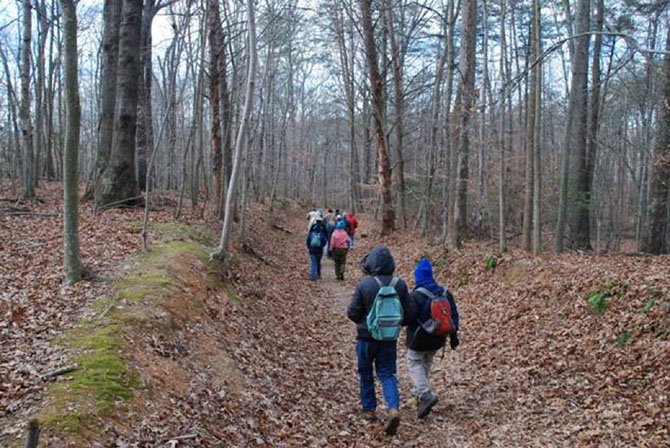 Dec. 5, 2010 VNPS Potowmack Chapter field trip to Hemlock Overlook Park. Coming up: Field Trip to Old-Age Hemlock Forest at Hemlock Overlook Regional Park, Fairfax County on Sunday, Feb. 3, 1-4 p.m. Field trip co-sponsored by the Potowmack Chapter-VNPS and the Botanical Society of Washington and led by Rod Simmons. Field trip is free and open to the public. RSVP to vnps.pot@gmail.com.

Stories this photo appears in:

Community entertainment and events. Email announcements to arlington@connectionnewspapers.com. Deadline is noon the Thursday before publication. Photos are welcome.