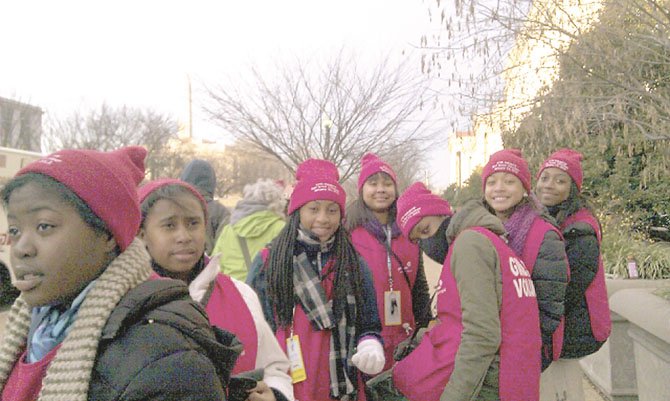 Alexandria resident Genea Luck, a Girl Scout leader, attended the inauguration with Girl Scouts from Troop 4087 at Mount Zion Baptist Church in Arlington. Pictured with Luck are Sydney Whitherspoon, Brianna Smalls, Mikayla Venson, Ashley Christopher, Kimana Bowen, Sharel Jones and Kiersten Criddle.
Stories this photo appears in:

Many brave crowds to witness history.
Local residents were among the hundreds of thousands who left their homes on a cold winter holiday, Jan. 21, to brave packed Metro trains and slow-moving security check points for a chance to celebrate and witness President Barack Obama's second inauguration.