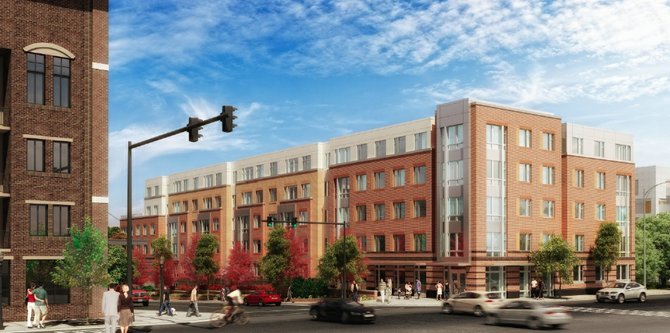 Arlington-based nonprofit AHC is moving forward with a plan to create 78 new units of dedicated affordable housing at 3600 Jefferson Davis Highway.
Stories this photo appears in:

Clash between opposing visions raises questions about parking on Jefferson Davis Highway.
What happens when the principles of smart growth collide with transit planning?