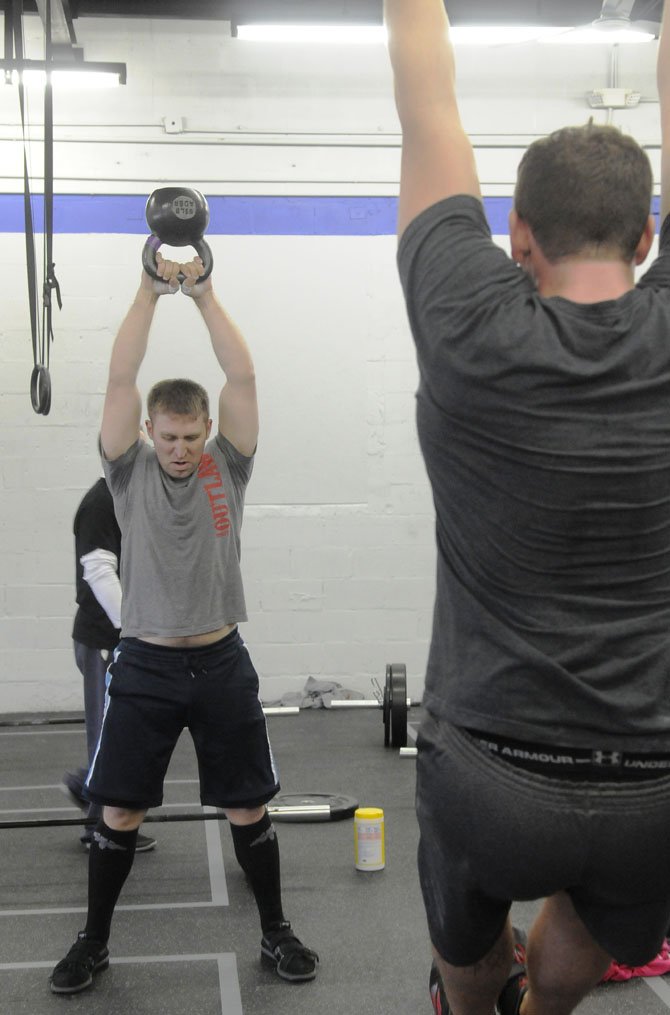 A Saturday morning team moves through the final phase of the CrossFit workout.
Stories this photo appears in:

Mount Vernon CrossFit @ The D.A.M. Garage head coach and director of programming, Sean Dunston, was working up a sweat coaching the participants in the Saturday morning three-part work out in January.