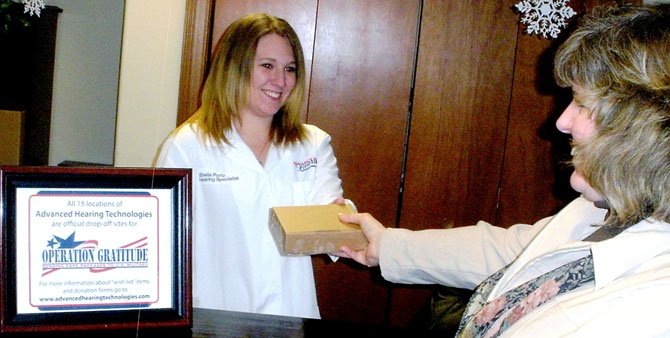 Advanced Hearing Technologies, Inc. associate Sherrie Courson accepting a care package at a local hearing lab.
Stories this photo appears in:

Vienna, Springfield business owner promotes another opportunity for a random act of kindness.
It all started with a "tweet" from NBC News Correspondent Ann Curry last month suggesting a creative way to honor the 26 lives that were lost at a Newtown, Conn. elementary school. Why can't we all try to perform at least 26 random acts of kindness this next year?