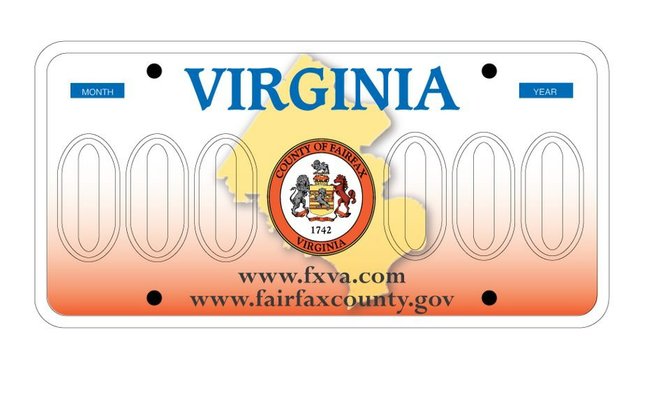 The design of the new license plate features the Fairfax County seal, county map and the Web site of Visit Fairfax and county government.
Stories this photo appears in:

Fairfax County license plates available soon.
You can flaunt your car and show off your civic pride, thanks to a customized Fairfax County license plate approved Tuesday, Jan. 29, by the Board of Supervisors.