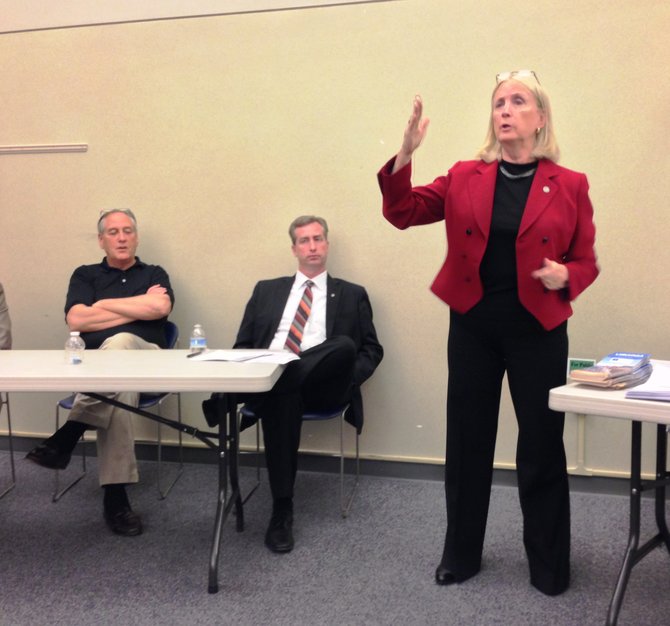 Del. Vivian Watts (D-39) explains to constituents why she voted for the state's historic transportation funding package during a legislative wrap-up session in the Braddock district. State Sen. David Marsden (D-37) and Del. David Bulova also attended the session hosted by the Braddock District Council.

Stories this photo appears in:
On July 1, sales taxes go up for Fairfax County residents.
"We needed to at least make it clear that you risk a reckless driving offense if you text and drive." —Del. David Bulova (D-37)