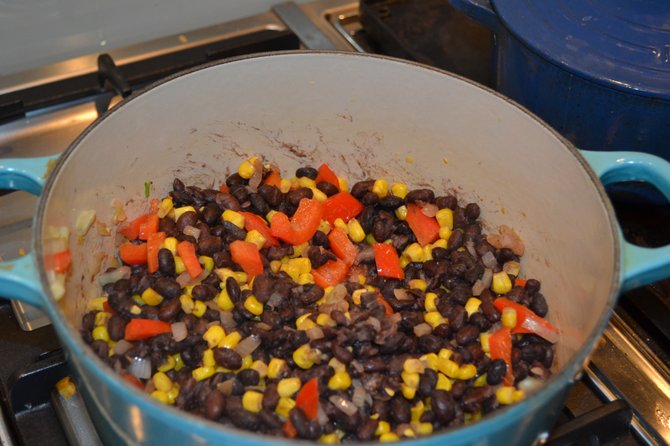 A recent study showed that vegan and vegetarian meals, such as this corn, red pepper and black bean dish can help prolong one's life.
Stories this photo appears in:

New study shows vegetarian and vegan diets could lower risk of untimely death.
Walk into Annie Mahon's spacious kitchen on a day she's cooking, and the first thing you'll notice are fresh herbs and spices resting on her wooden cutting block. The second is a savory aroma wafting from a Le Cruset cauldron simmering on the gas cook top as chickpeas bubble until the outsides are a glistening alabaster and the insides are creamy.
New study shows vegetarian and vegan diets could lower risk of untimely death
"The number one thing to do is to explore different types of vegetables. Think outside of green beans and corn." — Bonita Lillie, registered dietician