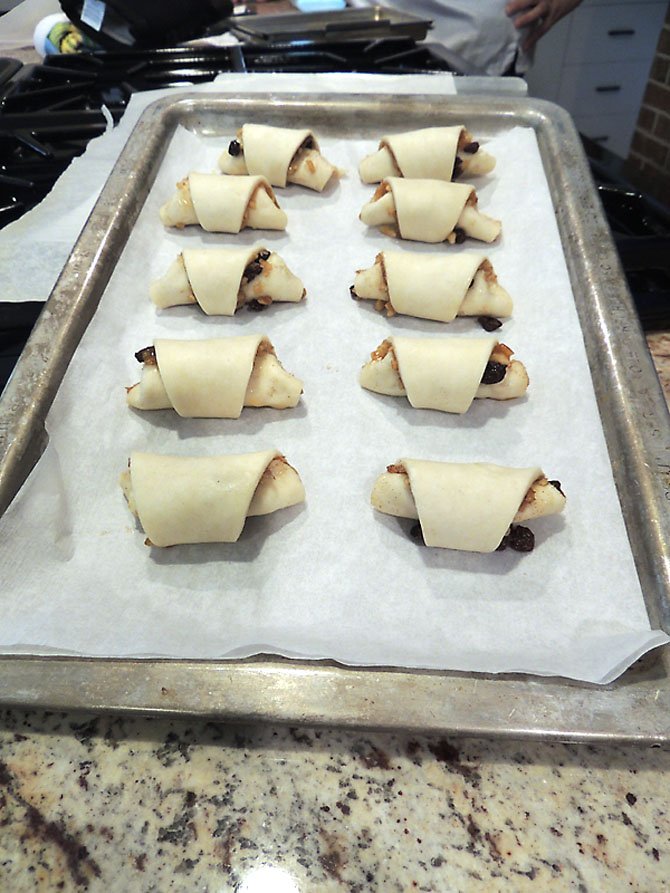 Freshly rolled rugelach ready for the oven.
Stories this photo appears in:
It started with rugelach.
Potomac's Harvey Bernstein was born to bake. His father and brother were bakers and his mother was an excellent cook. As a young man, he always sought employment in the food industry, performing a multitude of jobs from cook to waiter. However, he listened to his father when he said, "Don't work with your body, work with your brain" and became an attorney. However, his happiest moments were when he was kneading, rolling and elbow-deep in dough. His specialty was rugelach — a crescent-shaped cream-cheese dough pastry, home-baked for their family holidays and celebrations.