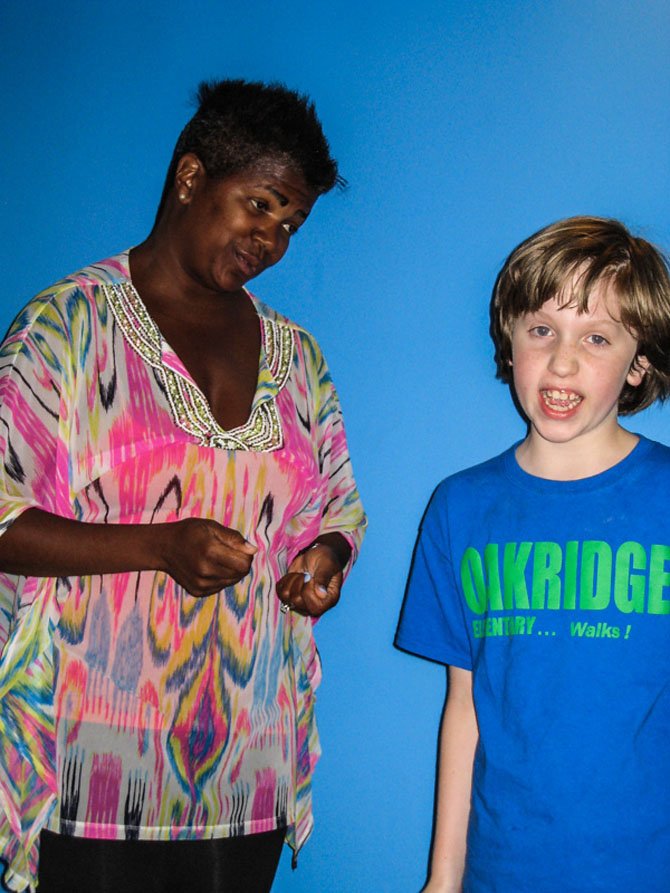 Anya Randall Nebel as Caroline Thibodeaux and Aidan White as Noah Gellman.
Stories this photo appears in:
Elden Street Players to present "Caroline, or Change."
Fifty years ago Sam Cooke sang, "It's been a long time coming, but I know a change gon' come. Oh yes it will." It was the time of the civil rights movement and the assassination of President Kennedy.