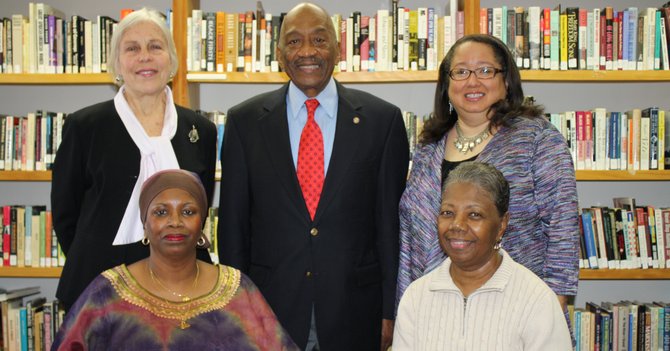 Front row, from left: Char McCargo Bah and Gwen Brown-Henderson. Back row, from left: Christa Watters, James Henson and Audrey Davis.
Stories this photo appears in:

Story is told through narrative of 63 biographical sketches.
Alexandria currently has its first black mayor, its first black city manager, its first black city attorney, its first black Circuit Court judge and its first black police chief — not to mention the first black president in the White House. But the strains of race relations continue to haunt the city.