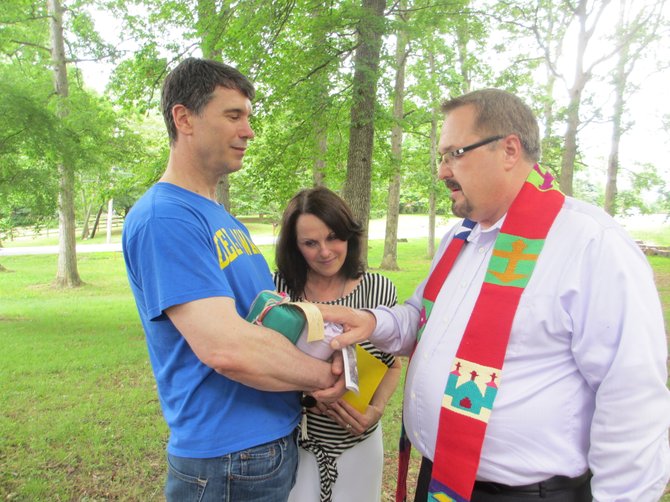 Faith and Daniel Dougherty of Great Falls brought the remains of their two sheepdogs to be blessed. Daniel Doughery said the couple feels the dogs are still "alive" in their hearts.
Stories this photo appears in:

Antioch Christian Church holds its third annual blessing for family pets.
Antioch Christian Church, the quaint white clapboard church on Beulah Road, hosted its third annual pet blessing on June 2 and pet parents came from throughout the area to have their pets blessed by Antioch's pastor, Randy Beeman. Any family pet, of any species, was welcome.