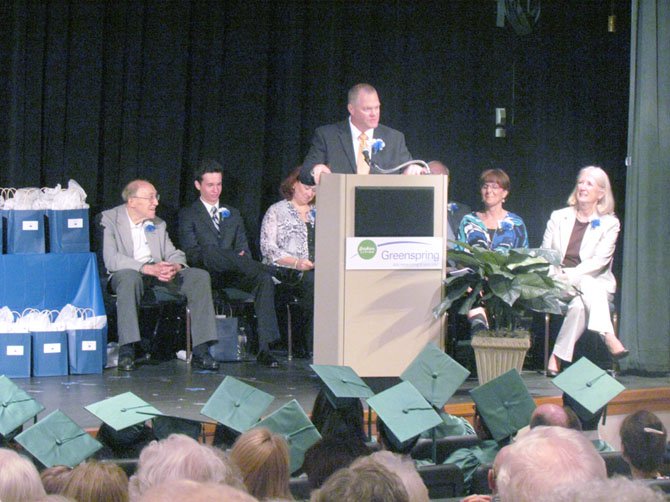 Principal of West Springfield High School, Mark Greenfelder, congratulating the students.
Stories this photo appears in:

The Greenspring retirement community in Springfield held its annual scholars awards ceremony on Wednesday, May 29. In 1999 Greenspring established the Scholars' Fund, which provides scholarships to local high school students who have worked in various dining services capacities at the retirement community. In addition to receiving a wage, students may be eligible for scholarships paid directly to the college or professional school of each student's choice.