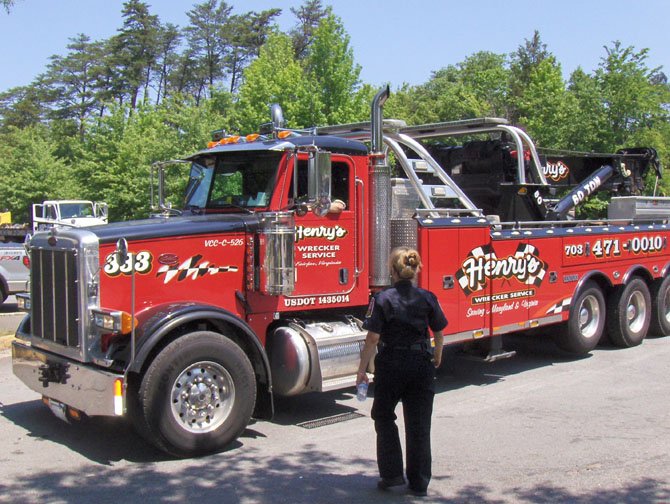 Fairfax County Police Det. C.C. Snyder, with the Crash Reconstruction Unit, approaches the driver of an incoming tow truck.
Stories this photo appears in:

Inspection team places nearly one-third of big-rig trucks out of service.
It wasn't rush hour, but I-66 east was backed up as far as the eye could see, as big-rig truckers warned their buddies about a commercial-truck inspection happening on Route 28 in Centreville.