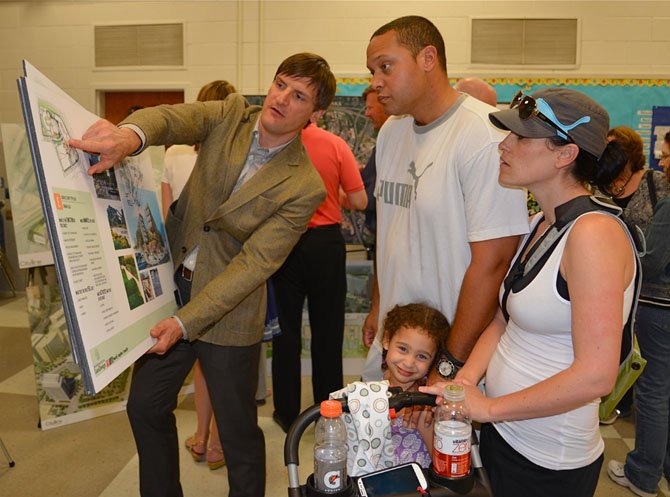 Jay W. Klug, principal with Tysons West developer JBG Rosenfeld, points out the highlights of the mixed-use project to Vienna residents Aaron and Jackie Hughes. Daughter Giuliann wasn't quite as interested as her parents in a new urban-style Walmart currently included in the plans.
Stories this photo appears in:

County presents plans for "New Downtown."
Westbriar Elementary School in Vienna, located one block off of Old Courthouse Road and just minutes away from the massive Tysons Corner redevelopment project that is being hailed as the construction of Fairfax County's "New Downtown," was the venue for the "Transforming Tysons" Open House. Considering its enormous scope, and the media attention that this project had received even before the first jackhammer went into action, it's easy to believe that there have literally been thousands of pages of documents, reports, graphs, sketches and communiqués generated on the subject—and more keep coming.