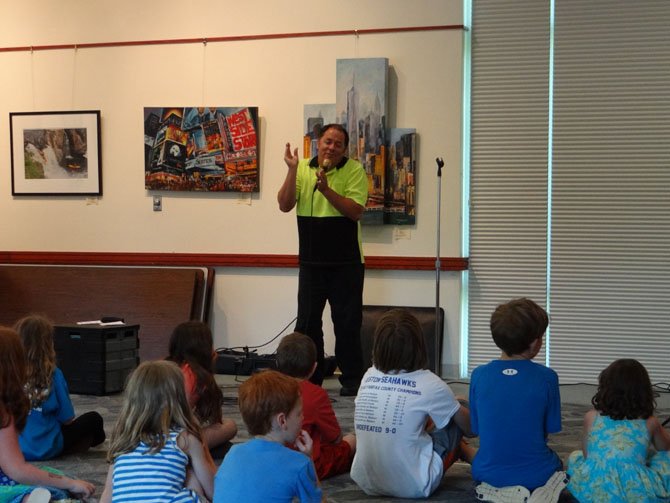 Vocal impressionist Charlie Williams imitates the sound of air being let out of a balloon during his show, "Eat My Dust," at an event for the Summer Reading Program at Great Falls Library.
Stories this photo appears in:
Summer reading programs at local libraries attract children and parents alike.
School may be out, but Fairfax County Public Libraries are hoping that doesn't mean students will stop reading.