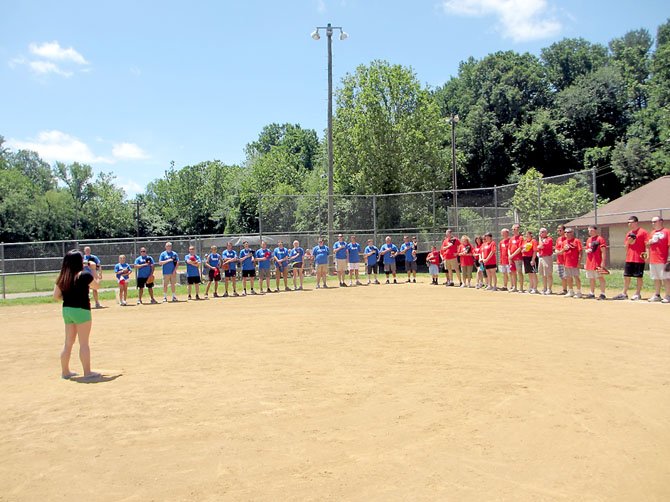 Christina Guenthe set the stage for the inaugural VBABNI softball game when she sang the
national anthem.
Stories this photo appears in:

Vienna Business Association and Vienna Business Networking International inaugurate annual softball game.
The Vienna Business Association [VBA] faced off with challenger Vienna Business Networking International [BNI] on June 23 in a closely-contested softball game at Southside Field. Family and colleagues cheered on their players and BNI edged out VBA for a 20-18 win. The match, bringing in players that belong to either of the two professional business clubs or serving double-duty in both clubs (not counting a few ringers), was a friendly competition supported by a barbeque buffet catered by Red, White and Blue, and a bounce-house to keep the children entertained.