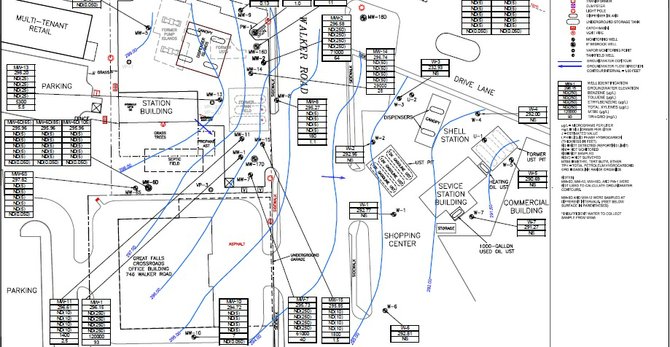 An engineering report showing the levels of MTBE, among other chemicals, as tested from various wells on and around the site of the former Great Falls Exxon Station at Georgetown Pike and Walker Road. MTBE levels are second from the bottom of each reading.
Stories this photo appears in:

Lawyer speaks on experiences with groundwater contamination.
The Great Falls Citizens Association hosted Matt Pawa, an attorney with experience dealing with groundwater contamination Thursday, June 20.