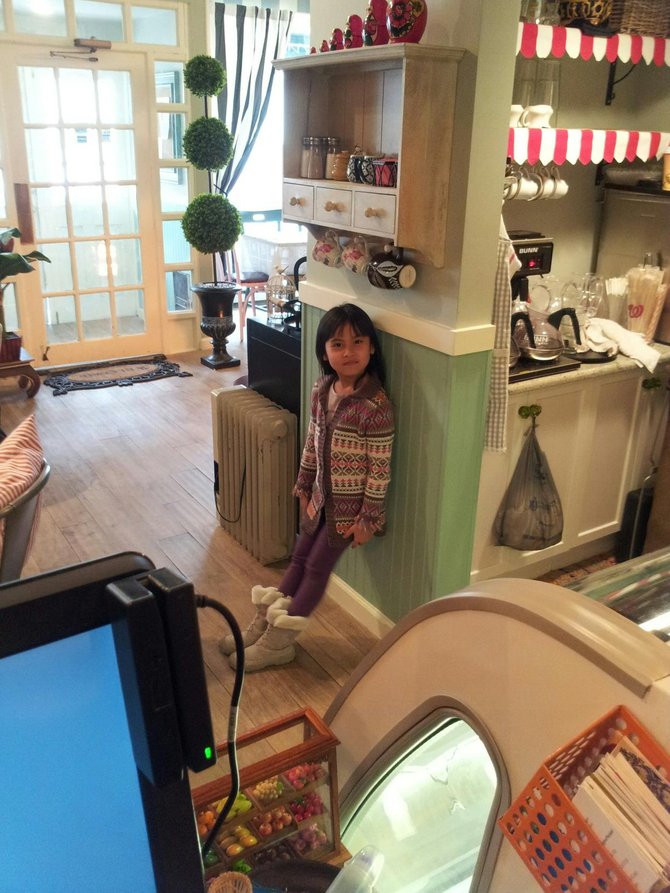 Madolyn Disayawathana, 7, in Sisters Thai, a popular new restaurant located in the heart of Old Town Fairfax. Her heirloom silhouette graces the unique menus in the restaurant.
Stories this photo appears in:
New restaurant adds spice to Old Town Fairfax.
With its bookcase-lined walls, artfully-arranged floral pillows, bone china tea cups and fresh flowers, the newest restaurant in Old Town Fairfax seems more European bistro than Asian contemporary. And that's the point.