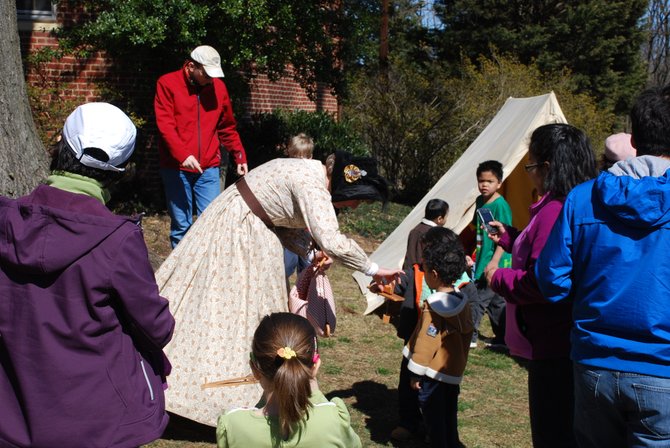 Kecia Wolf, a Fairfax resident and school social worker in Prince William County, demonstrates her period-correct "pecking hen" toys with a couple of young historians. Wolf volunteers with the 17th Virginia Infantry Fairfax Rifles and appeared as Joshua Gunnell's civilian wife, who is credited with distracting Confederate soldiers during the raid while her husband fled under the family house.
Stories this photo appears in:

Civil War re-enactors kick off 150th anniversary commemoration.
Despite the brutal and bloody nature of America's Civil War, it's still an integral part of the rich history that comes with living in this area of the country. People seek it out, seek to interact with it and learn more of it—they love to see history being preserved as authentically, yet nonviolently, as possible.