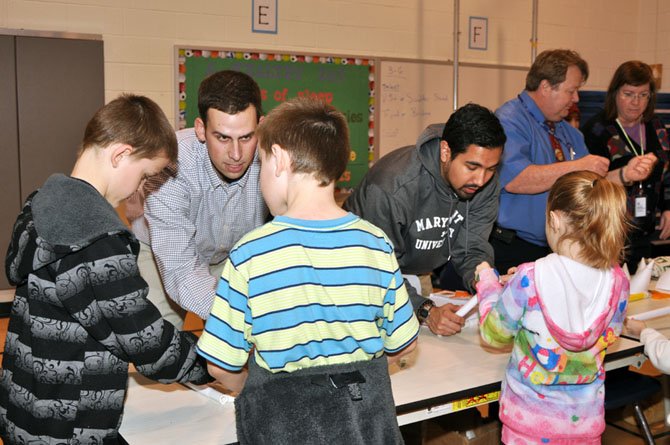 Teaching the art of making paper rockets, from left, are Nicholas Tavenner, an M.Ed. in special education candidate; Edwin Hernandez '14, a BBA major in Dr. Bubar's physical science course; NASA's Rick Varner, and Rhonda Hotop, M.Ed. candidate and student teacher at Ft. Belvoir Elementary School.
Stories this photo appears in:
Marymount University makes science fun.
As stomp rockets flew through the air, balloons expanded, and electricity set hair standing on end, children at Ft. Belvoir Elementary School didn't know which hands-on science activity to try first. They were participating in Operation Patriotic STEM, an evening of science activities organized by Marymount University.