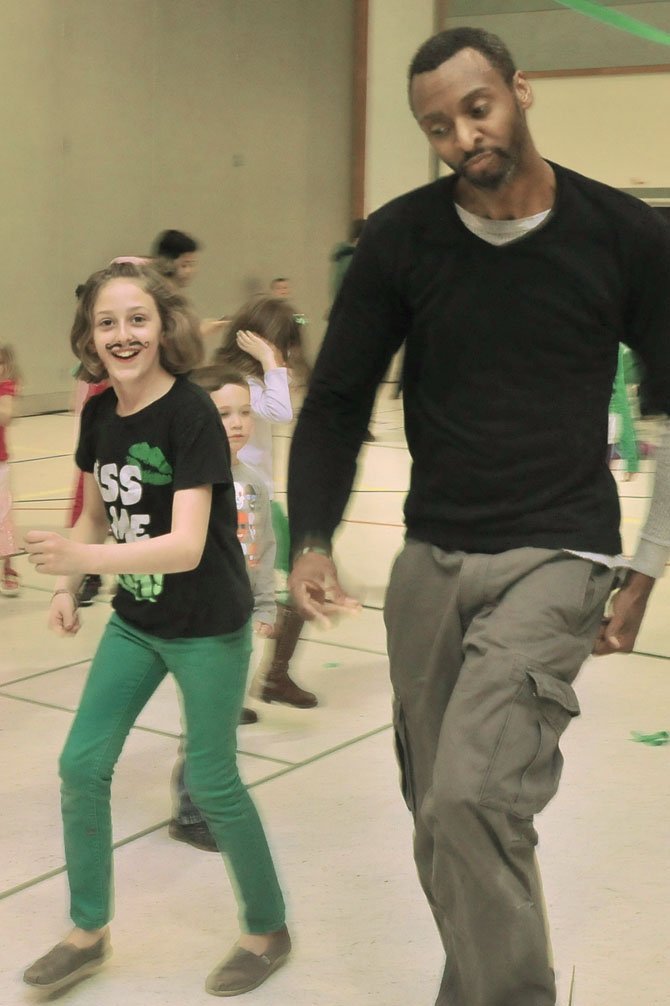 Ft. Hunt Elementary School teacher Cire Jones leads a group of students in some interpretive line dancing.

Stories this photo appears in:
The Fort Hunt Elementary School PTA held a silent auction and evening of fun for the school community on Friday, March 15, The hallway and gym were filled with tables laden with class baskets and auction items. In the gym a deejay played music for the students and their friends and parents. Next door a magician demonstrated his skills.