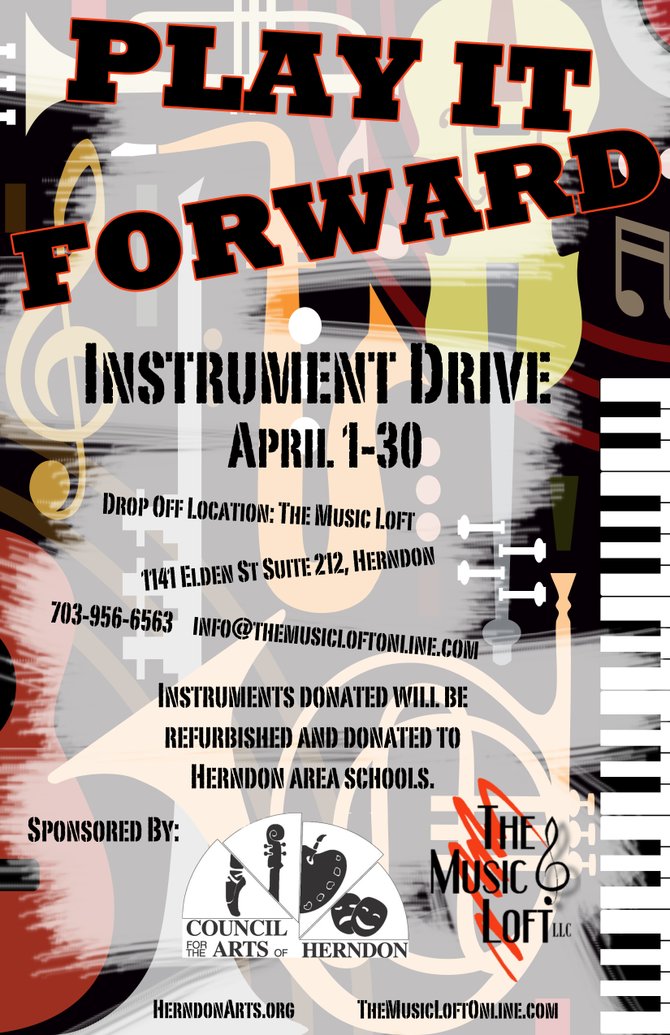 Jimmy's Old Town Tavern is hosting a Fund-raising Party with a live band and cash bar at 697 Spring St., Herndon, on Thursday, April 18, in support a drive to provide Herndon-area students with instruments; drop-off between April 1-30, at 730 Elden St. (Herndon Council for the Arts) or at The Music Loft, 1141 Elden St., Suite 212.
Stories this photo appears in:
Fundraising party at Jimmy's Old Town Tavern benefits drive.
Council for the Arts of Herndon partners with The Music Loft, LLC, to bring donated musical instruments to Herndon-area schools via a used instrument donation drive.