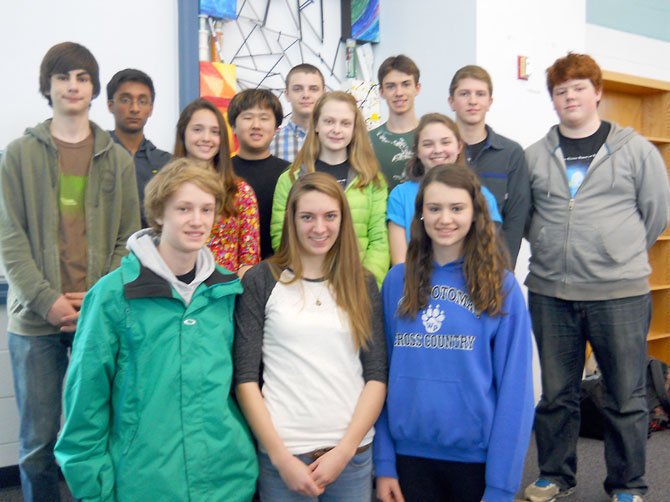 Above are some of the West Potomac High School student winners from the Regional Science Fair: (in alphabetical order) Jeremy Basdeo, Grace Callahan, Katherine Genuario, Tristan Keightley, Lindsey Kibben, Juliette Lash, Cyrus Adams-Mardi, Ian Nakayama, Grant Ours, Shea Ruffin, James Schiffres, Andrew Schurr and Alan Worth. See full list at left.

Stories this photo appears in:
The following students from West Potomac High school received honors at last month's Regional Science Fair. Grand Prize Nominees: Madison Daley and Katherine Genuario (also took a first prize in Energy and Transportation); Lindsey Kibben (also took first prize in Physics and Astronomy).