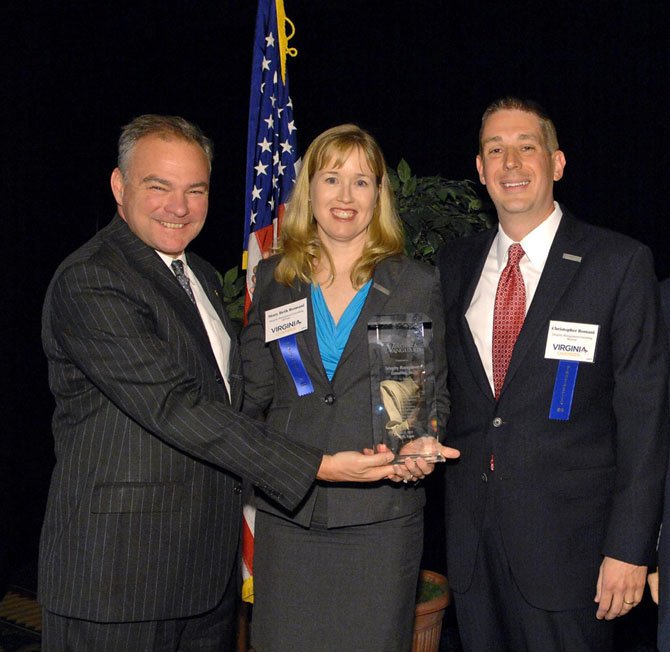 Senator Tim Kaine (D-Va) honors Christopher and Mary Beth Romani, co-founders of Integrity Management Consulting of McLean, which topped the 2013 Virginia Chamber of Commerce list as the fastest-growing company in the state. The "Fantastic 50" banquet was held April 25 at the Westfields Marriott in Chantilly.
Stories this photo appears in:

In the two months since the much-hyped and dreaded sequester took effect, the daily economic forecast has been almost as painful as the slow grinding of bureaucratic wheels. But here's some good economic news, especially for aspiring female entrepreneurs: the numbers are in your favor.