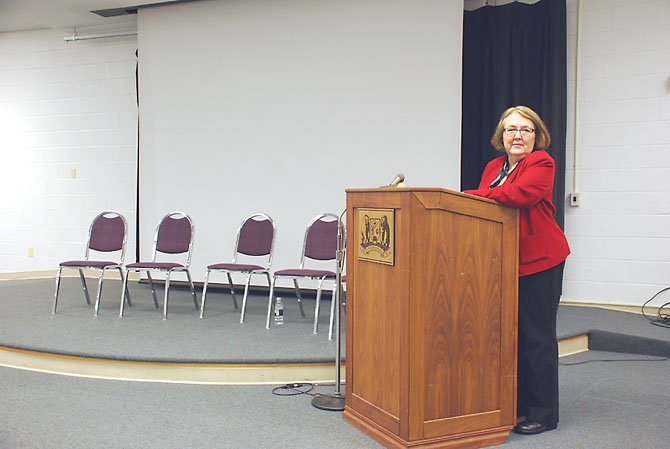 Unified Prevention Coalition of Fairfax County Executive Director Diane Eckert moderated an open forum discussion of high school transgressive social culture at Lake Braddock Secondary School.
Stories this photo appears in:

Lake Braddock seniors discuss sex, drugs and social media.
What really happens in the suburbs on Saturday nights? At an open forum at Lake Braddock Secondary School on Wednesday, May 1, community parents had the opportunity to have their fears and concerns over this question confirmed, assuaged, and in some cases, postponed. Special guests for the night were five high school seniors who had volunteered to discuss a range of topics—including illegal alcohol and marijuana use, depression and social media use—and field cross-examination from concerned parents.