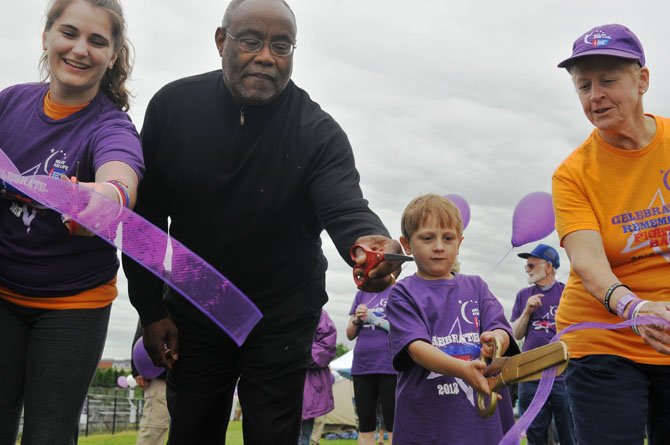 Brynne Ware-Colantuoni, Mayor Bill Euille, Jackson Dunton and Patty Moran are joined by elected officials and Relay for Life organizers in the official ribbon-cutting ceremony on Swanson field.
Stories this photo appears in:

The T.C. Williams National Honor Society and Athletic Department hosted for the first time in Alexandria the American Cancer Society's Relay for Life, May 18-19, 2013.