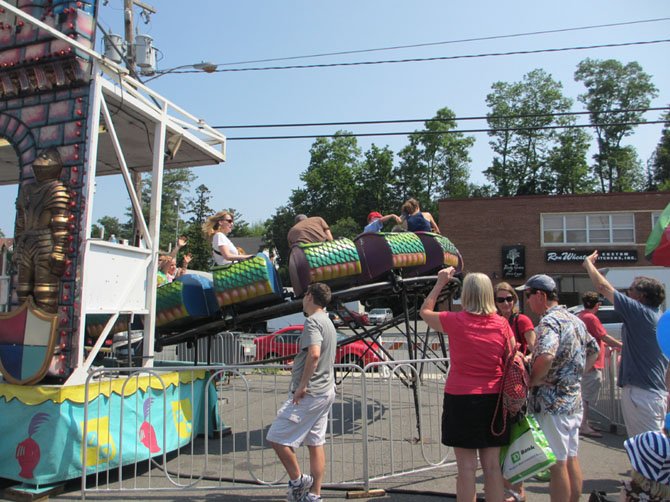 The food court at ViVa! Vienna! always has hungry folks—as well as not-so-hungry folks—waiting for carnival fare.
Stories this photo appears in:

Three-day festival features live entertainment, carnival food, rides and 300-plus vendors.
ViVa! Vienna! is back: Carnival midway, live entertainment and food vendors kick-off the three-day Memorial Day weekend festival on Saturday, May 25. And that's just the beginning. On Sunday, more than 300 vendors—selling crafts, goods and services—converge along the historic Church Street corridor, hosting upwards of 50,000 visitors to the festival sponsored by the Rotary Club of Greater Vienna.