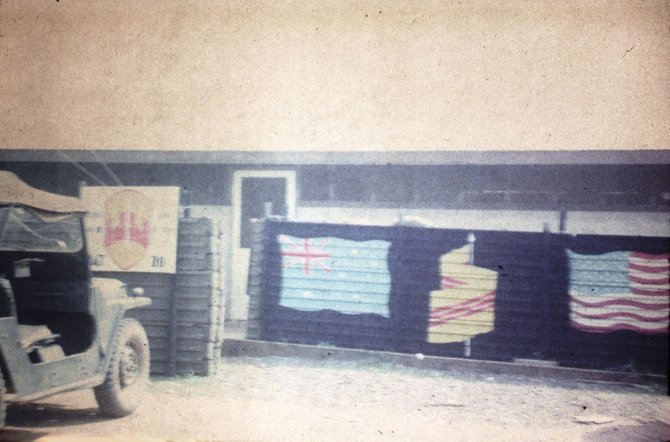 The compound's fence was decorated with assorted flags.
Stories this photo appears in:

Burke man honored for heroism in disrupting pivotal "Easter Offensive."
In November, 1971, Captain Denis Gulakowski began what he thought would be a relatively "safe" tour of duty in Vietnam. The Cold War military conflict had escalated steadily since 1955, and reached a high of 500,000 troops in 1967. By late 1971, the number of American troops in-country had been greatly reduced as President Richard Nixon implemented his "Vietnamization" program to extract the United States from the war.