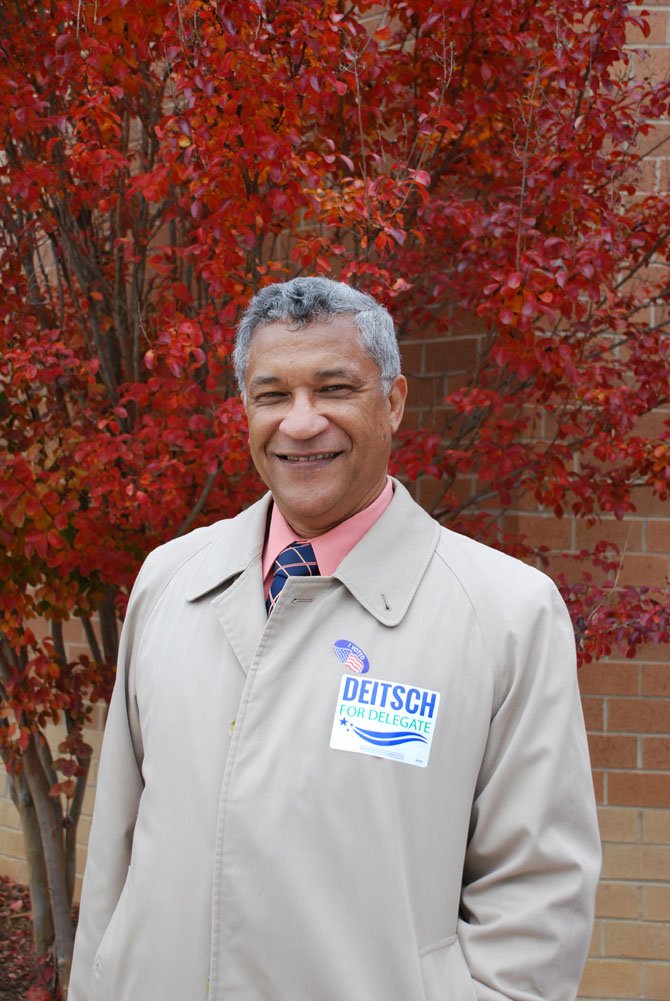 Calvin Young, Fairfax Station. Photojournalist for SoulofAmerica.com and African American Golf Digest
Voted: "Straight Democrat. We need to get the radicals out of politics."
Important issues: "The Republicans have gone extremist. Tom Davis believed in practical government, but now he's gone. There's just oligarchy and rich people. The Republicans are supposed to be the intellectuals, but they're dumber than doorknobs. It's like Bill Cosby said, 'Don't challenge worse, because worse is rough.'"

Stories this photo appears in:
Chief Election Officer at Silverbrook Elementary Krystyna Kolesar said turnout exceeded expectations.
By 2 p.m. on Tuesday, Nov. 5, the veteran team of election officials at Silverbrook Elementary School in Fairfax Station had successfully processed 1,000 of its 3,000 registered voters.