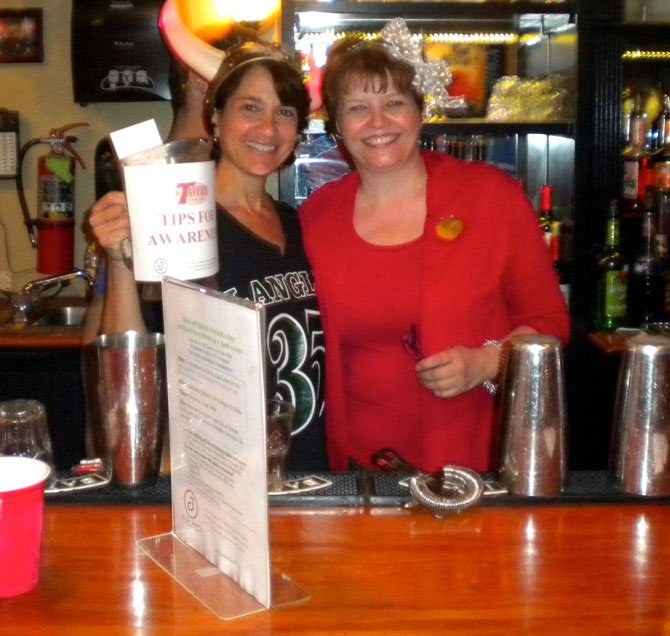 Guest Bartenders at the 2012 Fall Fundraiser. One hundred percent of Guest Bartenders' tips will be donated to the Josh Anderson Foundation at its Second Annual Fall Fundraiser on Thursday, Nov. 14, at The Tavern at Great Falls.
Stories this photo appears in:
Thursday, Nov. 14, Great Falls Tavern hosts Josh Anderson Foundation second annual Fall Fundraiser.
November 11 through Nov. 15 is Wellness Week at Annandale High School. The Josh Anderson Foundation ("JAF") is contributing thousands of "Laugh More" pins to help everyone get into the wellness spirit, as well as providing after-school yoga lessons for stress relief.